Does this cartoon seem familiar to you?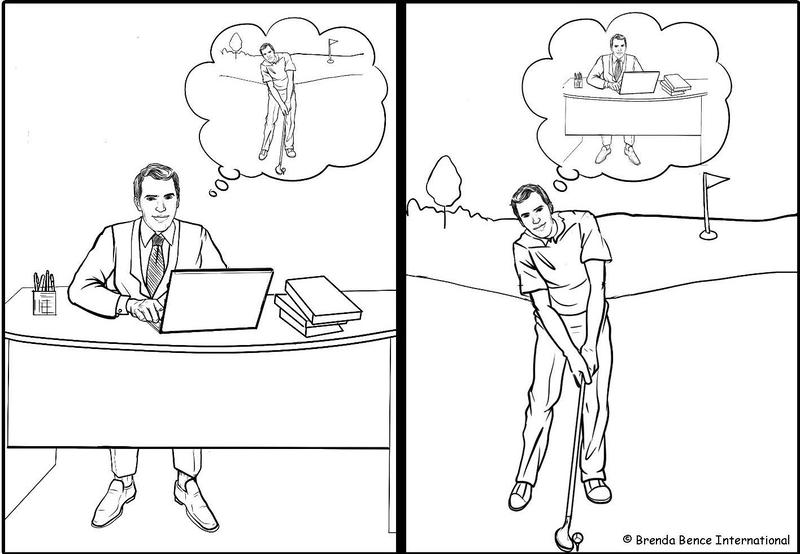 Clients often ask me, "How can I demonstrate greater Executive Presence?" My response: Be PRESENT. Be in the here and now, not agonizing over a situation from the past or anticipating what might come in the future. This applies to most situations: attending meetings, presenting, giving feedback, and when you're at home with family or on vacation.
I'd love to hear your thoughts – how do YOU stay present throughout your day?