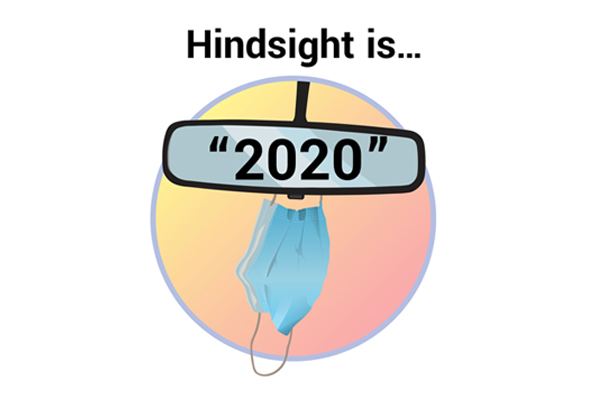 Most clients tell me they can't wait for 2020 to be over, and I definitely understand that. But as Winston Churchill famously said, "Never let a good crisis go to waste." There is so much to be learned from situations – or specific years – that didn't turn out the way we anticipated or wanted.
To get the best possible use out of this year of crisis, I encourage you to invoke the "hindsight" rule, and answer these questions as you look back on the year 2020.
If you had known in January of this year how the rest of the year would unfold, what would you have said to yourself back then?
How would you have shifted your mindset about the year ahead, and what would you have done differently, as a result?
What was the biggest learning you had about yourself in 2020, either as a self-leader, a leader of others, or both?
I look forward to hearing your answers!