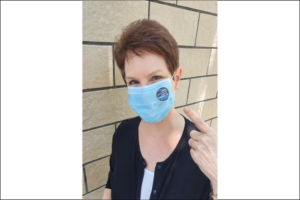 In honor of Superheroes day, I want to pay tribute to all of the amazing people across the globe who made it possible for me to attach this simple little sticker on my mask which says: "I am vaccinated against COVID-19."
I am IN AWE of the herculean effort that made this happen.
Think of all of the scientists, clinical trial investigators, organizers, researchers, virologists, biologists, chemists, clinicians, epidemiologists, manufacturers, logistics experts, nurses, medical staff, volunteers, and on and on, who all worked tirelessly, day in and day out, for months on end, to develop a vaccine, ensure it is safe to use, and then have it distributed globally— all within one year of the start of this pandemic. It is beyond extraordinary.
There is no other group I'd rather celebrate today. Thank you!