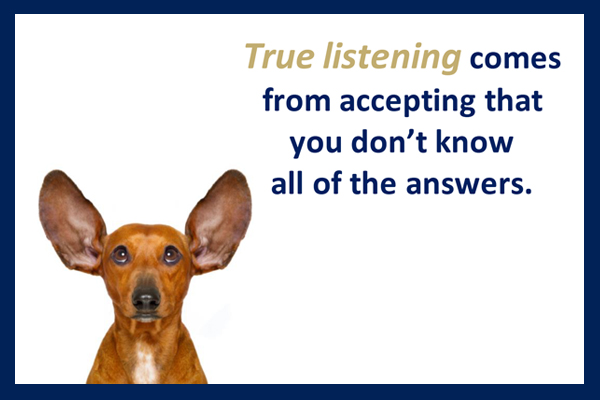 The increasingly rapid pace of change in today's work world means that the answers we had yesterday as leaders may not be what's right for today.
That's why the most successful leaders I coach listen from a place of accepting that they don't know all of the answers.
Truly listening with an open mind and objective curiosity can help avoid the rut of repetitive thinking and results in achieving higher levels of success.
What are your thoughts on this?