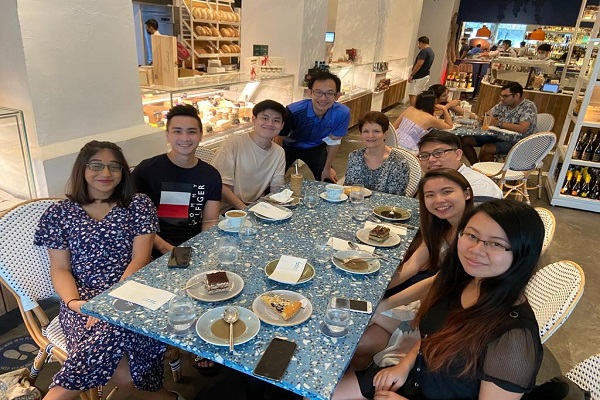 What a joy it's been to co-mentor six wonderful students from Nanyang Technological University these past six months! It's incredibly fortunate that we were all able to get together one last time this past weekend in person, right before Phase II kicked in here in Singapore.
As part of a program by HBS Club of Singapore, my amazing co-mentor Glenn Seah and I enjoyed planning for sessions and engaging with these smart, capable young adults (who honestly taught us as much as we taught them!)
As John Crosby said, "Mentoring is a brain to pick, an ear to listen, and a push in the right direction." I've been blessed with many mentors through the years. What role has mentoring played for you?