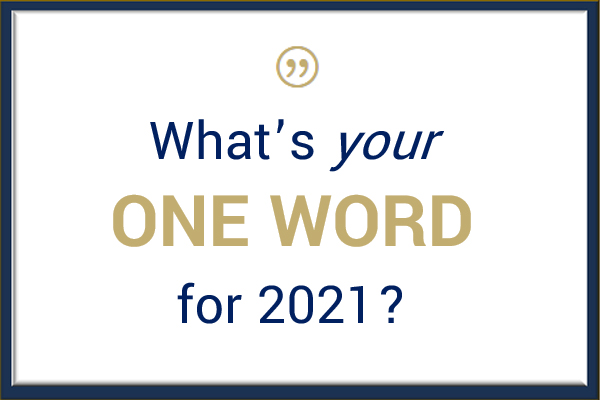 I love that my birthday is on December 31 because it's the perfect day to both look backwards at the year that was and to also look forward to the year that is coming.
With that in mind, as we anticipate 2021, what is ONE WORD that comes to mind for you about this new year?
For me, it's "possibility" – so much potential lies ahead!
Please share your one word below – I'd love to hear. Happy New Year!