A Note from the Brenda Bence Team:
We are excited to announce that Brenda Bence has been nominated Top Global Coaching Guru this year! (Last year Brenda was listed at #22 based on write-in votes; so this year, she has been "officially" nominated by GlobalGurus.org.)
Brenda has been nominated again this year as a Top Global Branding Guru, too, so we are feeling doubly grateful.
A portion of the final ranking by Globalgurus.org takes into account votes that Brenda receives from clients, friends, colleagues, and community. We would be grateful to you if you could support Brenda this year by voting for her.  [See further below for how to vote.]
Since Brenda is not always the best at tooting her own horn, we thought we'd step in and do it for her.  Here's a bit of background about Brenda that you may or may not know:
Brenda spent the first 20 years of her career building mega brands for Fortune 100 companies, where she was a senior executive responsible for billion-dollar businesses across four continents and 50 countries.
She then started up her own company 15 years ago to help companies and leaders achieve greater success through building strong brands for themselves. She does this through executive coaching, professional speaking, and delivering corporate learning programs.
Truly international in scope, Brenda has coached over 700 executives hailing from 60 nationalities (across 6 continents) and from more than 70 industries.
Brenda regularly travels the world to spread her leadership branding message. She holds the Certified Global Speaking Professional designation, a title that only a handful of speakers have attained, indicating her ability to engage and address multi-cultural / multi-generational audiences around the globe.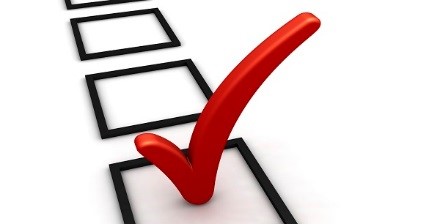 HOW TO VOTE – WE APPRECIATE YOUR HELP!
As mentioned above, a portion of the final ranking by Globalgurus.org takes into account votes from Brenda's clients, colleagues, and community. So, we would appreciate your support this year by visiting this website below and casting your vote for Brenda!
Here's How to Vote:
Go to https://globalgurus.org/
Select the Category, then click on Vote Here [Remember: Brenda has been nominated for both Coaching and Branding, so you could vote twice – in both categories – if you are feeling particularly generous!]
Log in via Facebook or Twitter [this step is required in order to keep the voting honest]
After logging in, select the Category again, and then click "Vote here"
Scroll down to view the photos, and click on Brenda's name
Scroll down a bit more, and then select either Good, Very Good, Great, Exceptional, or Inspirational.
Voting continues until December 30th. On behalf of Brenda and the rest of the BDA International team, we thank you for your ongoing support!