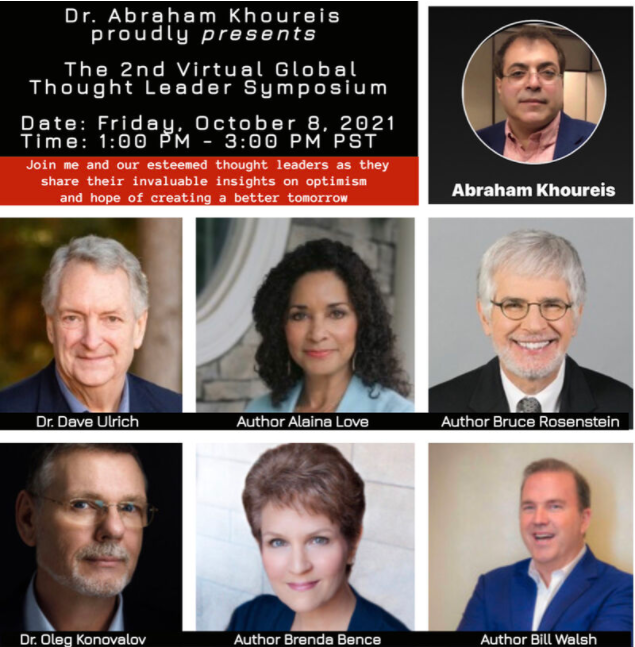 "A thought leadership symposium about optimism in the world today." I couldn't come up with a better event to be a part of!
Optimism and how we approach it in today's fast-paced, ever-changing, and sometimes unsettling world is such a critical topic for all of us.
So, I hope you will join us for this complimentary event, as Dr. Abe Khoureis leads an exciting panel of experts: Dave Ulrich, Dr. Oleg Konovalov, Alaina Love, Bruce Rosenstein, Bill Walsh, Krista Newkirk, Abir El Shaban.