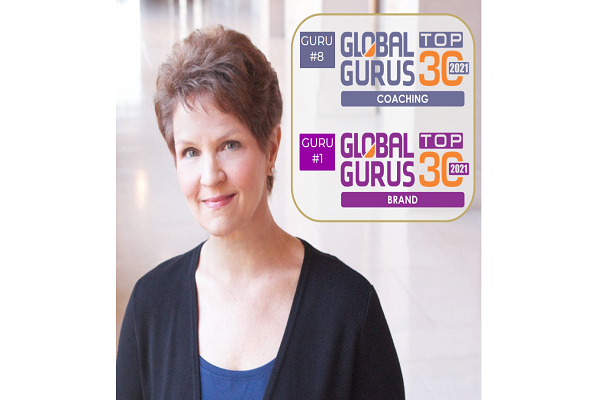 This week is full of nice surprises! I am excited to share that I have been ranked by the research organization, GlobalGurus, as #8 among the Top 30 Executive Coaches worldwide and #1 among the Top Branding Gurus worldwide!
I am honored to be included alongside such outstanding coaches and branding experts such as John Mattone, Dr. Peter Chee, Dr. Marcia Reynolds, Michael Bungay Stanier, Will Linssen, Chris Coffey, Mark Thompson, Bill Walsh, Sally Hogshead, Jerome Joseph, William Arruda, Richard Sauerman, Jane Anderson, Martin Lindstrom, Donald Miller.
Feeling grateful, too, to Marshall Goldsmith for bringing the field of Executive Coaching to the forefront of business, and I'm also grateful to my career counselor at HBS who said to me one day, "Have you considered Marketing and Branding as a career option?" ?
A portion of the final GlobalGurus ranking relied on votes from my blog readers, so THANK YOU for your support – I sincerely appreciate it!