If I started a conversation with you about the Super Bowl, I suspect you'd reply, "Huh? That was two months ago, Brenda – ancient news by now." Indeed, one of the biggest sporting events in North America has been long forgotten and has been justifiably replaced by much bigger and more noteworthy news like what has happened in Egypt, Libya, and of course, in Japan.
So, why bring up the Super Bowl two months later? With an average of 110 million people watching every year, the American football sporting event has become the single most expensive piece of "advertising real estate" in the world – each 30-second ad costs just over $3 million to air. That's $100,000 per second, folks!
With that kind of price tag, agencies and brand leaders who decide to advertise during this important event spend months and months – and millions more in preparation – all to produce ads that justify that kind of price tag. And, from watching hundreds of Super Bowl ads over the years, it seems like almost all of them strive to include some kind of humor factor – to stick out of the pack and get people talking about them.
And the ads do become "talk of the town" for days before, during, and after the event. In fact, this year, I checked out – literally – dozens of web pages, blog posts and articles all written about the ads that aired.
For those of you who watched the game, I ask you – two months later – which ads do you remember, and, more importantly, which brands did those ads represent?
Stumped? If you're struggling to remember, sadly, you're not alone. That's because too many ads aired today don't have true "sticking power."
In order to build your brand, your marketing efforts need to stick like Super Glue. As Chip and Dan Heath teach in their book, Made to Stick: Why Some Ideas Survive and Others Die, ads that make a splash don't always count. It's the ads that change a pattern of some kind – and then stay consistent with that pattern – that stick in the minds of a target market.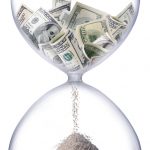 A clever one-off ad that might make people laugh for a few seconds but walk away with nothing won't keep the brand in their minds. Successful brands are built by being consistent – 24/7/365.
And, importantly, this is true of both corporate brands and personal brands. The way you communicate your brand must stay the course to make a real impact on how your target market or audience perceives, thinks, and feels about your brand – or YOU™.
So, what are you doing to make your brand stick like Super Glue? Take a look at the Super Bowl ads again. Do you remember any of them? More importantly, will you remember them again in two months' time? Sound off and let us know if you think any of them are truly "sticky" enough!