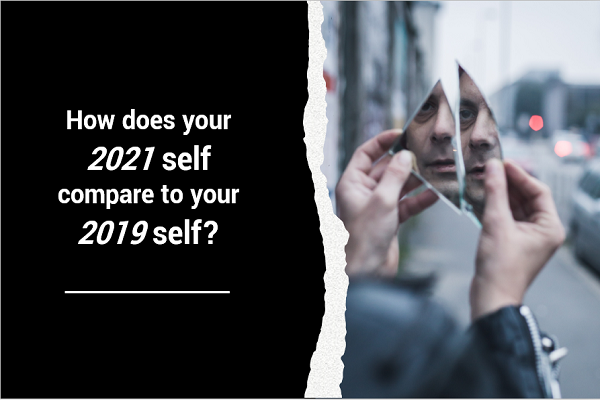 Lately, I've been asking clients to reflect on how their lives are different in 2021 versus 2019. Here are just a few of the questions clients are coming up with:
– "Did I really need to travel as much as I did?"
– "Now that I've spent so much time with family, can I really go back to living any other way?"
– "Working remotely has become so natural for me; I wonder why I was so skeptical about it in the past?"
This kind of self-reflection is so powerful, helping to clarify the fundamental thoughts and beliefs we have. (This is one of the key topics I write about in my latest book, The Forgotten Choicehttps://tinyurl.com/TFCBook)
I'm curious to hear what you think about this: What contrasts are YOU seeing between your 2021 self and your 2019 self?