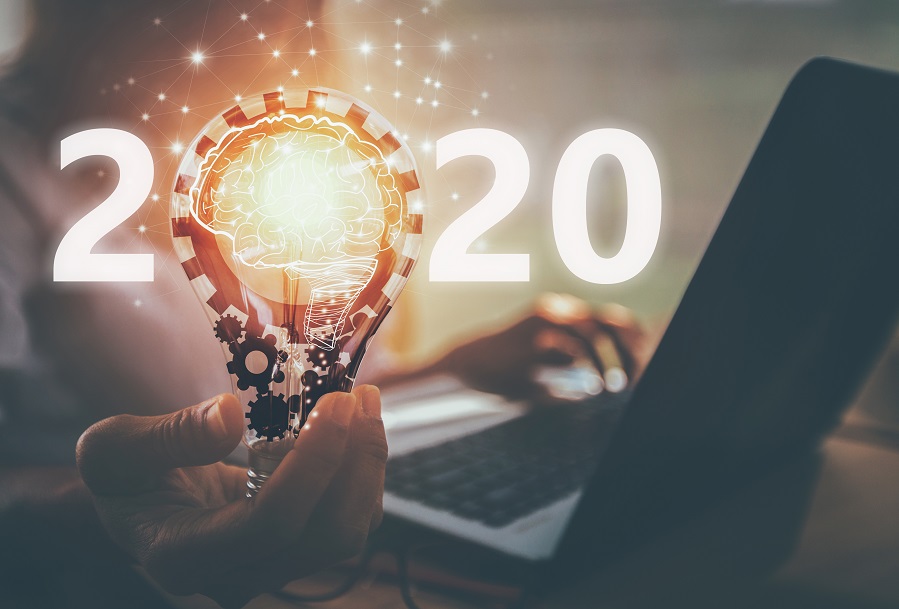 I send you my very best wishes for a wonderful beginning to a bright, new decade. Just think what the next 10 years will bring! We live in exciting times, for sure.
Speaking of times… It's that time of the year again — when we set goals for what we want to achieve.
Unfortunately, according to research by the University of Scranton, a staggering 92 percent of people who set New Year's goals never actually achieve them. What's behind that sobering statistic?
As my next book will share (more on that in future blogposts), goal achievement is often perceived as "difficult" in our minds, and so we usually prove ourselves right – and it does become difficult!
But what if we're overthinking this? What if the keys to success in goal achievement are actually much simpler than we make them out to be?
To kick off this new year, I'm sharing in this blog post what I believe to be two foundational keys to success in achieving anything you want. I honestly believe that, if you follow these two simple suggestions below, you can absolutely, positively obtain whatever it is you set out to achieve. And that's my money-back guarantee (you didn't pay for this, did you?) 🙂
Two Keys to Success in Goal Achievement
You've set your sights on a goal you want to achieve in 2020. Well done! But in the back of your mind, you know you've failed in the past, so … how can you make sure this year's goal turns out differently?
Below are two simple yet profound keys to help you take a goal and turn it into reality:
Key #1: Practice "Implementation Intention." In this 2.5-minute video, I will share a fascinating technique which helped the British rowing team win the 2000 Olympics. It came down to one simple question which helped this team achieve something that Britain hadn't done since 1912. How can you apply this idea to help YOU™ achieve what you want in the coming year?
Key #2: Enlist an "Accountability Buddy." I also recommend enlisting an "accountability buddy" to hold you bound and focused on reaching your goal. This could be a colleague, friend, spouse, or external coach who helps keep you on track.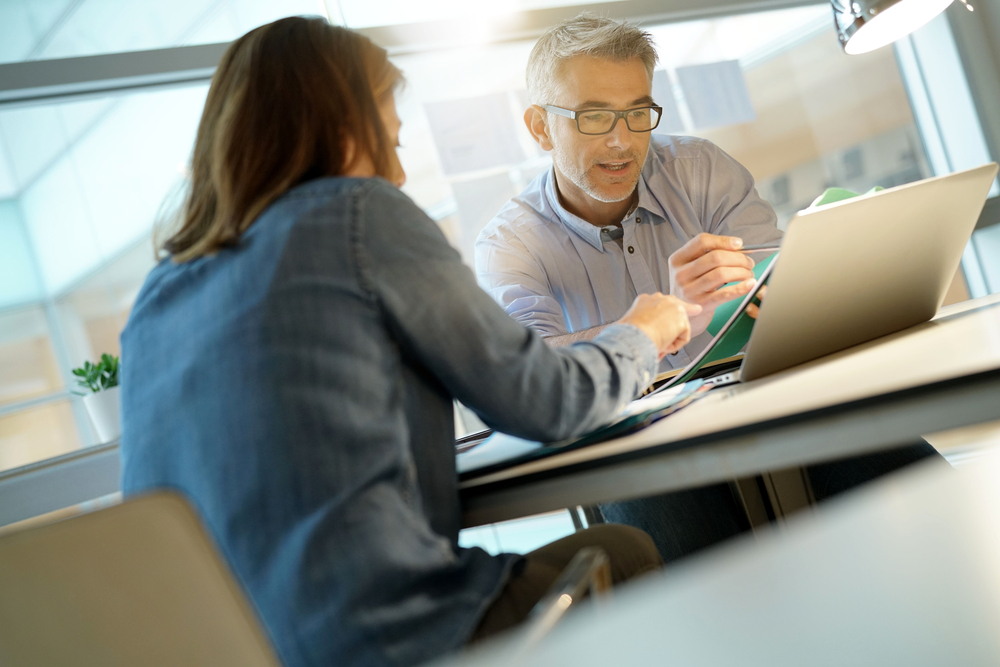 Not convinced of the value of an accountability partner? One study released by Dominican University of California found that people were 33% more successful in reaching their stated goals when they sent weekly updates to a boss or colleague.
Even more telling: In his book, It's Not About the Money, Bob Proctor quotes a Brigham Young University study about people trying to change some aspect of their lives. He reports:
Those who stated, "That's a good idea," had only a 10% chance of actually making a change.
Those who committed and said, "I'll do it," had a 25% chance of making a change.
Those who said when they would take action showed a 40% chance of making a change.
Those who set a specific plan of how to do it had a 50% chance of making a change.
Those who committed to someone else that they would do it had a 60% chance of making a change.
And those who set a specific time to share their progress with someone else had a 95% chance of making a change.
Your accountability partnership has the best chance of succeeding if you reciprocate and help the other person achieve his or her goals as well. Make a schedule with due dates for tasks, and as you work toward completing each specific one, check in with your accountability partner to stay motivated. On a regular basis, ask what the other needs from you, and be sure you know the best ways to motivate each other. If you come across challenges or obstacles on your way to your goals, talk openly about them.
In the meantime, celebrate together when you meet your goals, congratulate yourselves on your progress, and keep at it. With each step you take, you'll strengthen your self-leadership and further build your Executive Leadership Brand.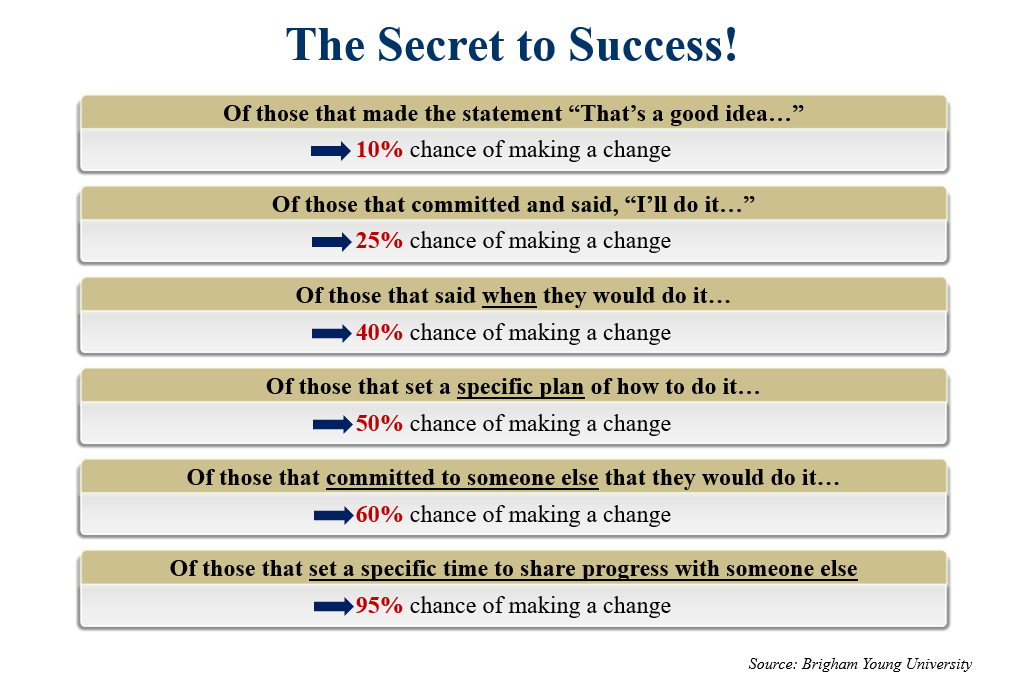 Do keep me posted on how you are doing with your 2020 goal achievement!