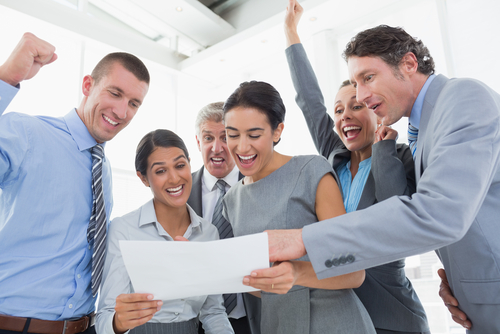 It's never too late for an inspiring leader to do what? Celebrate wins!
Years of working with executives has taught me that, unfortunately, we don't celebrate successes as often as we could. A few years ago, that learning prompted me to write an article called "The Top 10 Reasons Why Leaders Should Celebrate Wins." It was printed in dozens of media outlets around the world, and it was even picked up by bestselling author Guy Kawasaki, who featured it in his book called Enchantment. It's become such a popular article that I decided to turn it into a short-duration video.
Many leaders wait until it's the end of the calendar or fiscal year to celebrate successes. But not celebrating more frequently is a lost opportunity for both you as an inspiring leader, and for your team / the people you work with.
Click below to watch my video that shares the top reasons to celebrate wins. I hope you enjoy this gentle reminder of the importance of recognizing successes both for yourself and for others. How will YOU™ celebrate wins between now and the end of the year?