How YOU™ Are Like Shampoo Book For Job Seekers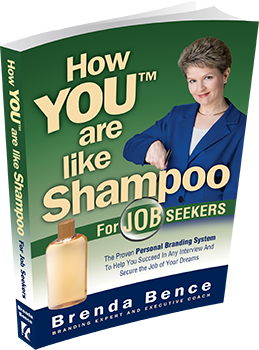 How YOU™ Are Like Shampoo Book For Job Seekers
The proven personal branding system to help you succeed in any interview and secure the job of your dreams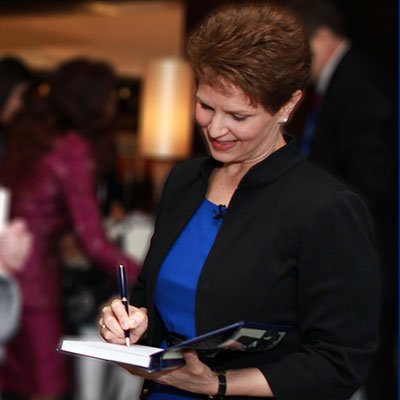 Quick Overview
– 280 Pages –
In today's competitive job market, stand out with award-winning How YOU™ Are Like Shampoo for Job Seekers. Learning to craft and communicate your Job-Seeker Personal Brand can mean the difference between "We'll let you know" and "You're hired!"
In today's competitive job market, stand out with How YOU™ Are Like Shampoo for Job Seekers
Learning to craft and communicate your Job-Seeker Personal Brand can mean the difference between "We'll let you know" and "You're hired!"
What's the question every interviewer is thinking when you walk into a job interview?
"Why should I hire you?"
They want to know what makes you the best choice for the job you want. And it isn't necessarily because you have the most experience or the most education.
The long-held belief that "the most qualified person gets the job" is a myth. The truth is: You're more likely to be selected for a job based on how well you connect with the interviewer than based on your experience or education.
Personal Branding can help you make that all-important connection.
Learning how to master your job-seeker personal brand before, during and after job interviews is the key to your job search success.
You know how a great brand on the shelf cuts through the clutter of other brands and makes you choose it? You, too, can cut through the mass of job applicants, leading potential employers to choose "YOU™" – the Trademarked You – over other candidates.

Retail Price: $19.95 USD
Also available in E-Book.
Brenda Bence – THE international personal branding guru – created her new personal branding system specifically to meet the unique needs of job seekers like you. Never before has a system like this been available for your job search.
As a branding expert, Brenda has been responsible for billion-dollar mega-brands and helped make them famous household names. Now she's used that experience – combined with her certification and years of experience as an executive and career coach – to put the same principles into practice for YOU in her new book How YOU™ Are Like Shampoo for Job Seekers.
In How YOU™ Are Like Shampoo for Job Seekers, Brenda's shares her groundbreaking personal branding system and guides you step-by-step through proven corporate branding techniques never before adapted for the personal use of job seekers. You'll learn how to:
Define, communicate, and take control of your jobseeker personal brand before, during, and after your job interviews.
Leverage the 6 personal brand positioning elements other job seekers don't know.
Master the 5 everyday activities that best communicate your brand to potential employers.
Avoid the Top 20 Job-Seeker Personal Brand Busters™ that can hurt your chances of getting your dream job.
Build trust and excitement before, during, and after every interview.
Command the highest possible salary once you're offered the job you really want.
You'll never fear walking into a job interview again! You'll know exactly how to create a memorable and authentic personal brand that will propel you to the top of a company's "want" list.
Let How YOU™ Are Like Shampoo for Job Seekers be your roadmap to job search success.
Don't waste a minute – order your copy now, and get started. Your next great job is waiting for YOU™!