Take your leadership and career to the next level of success with Brenda Bence's Executive Coaching.
Ranked in the Top 10 of the World's Top 30 Coaching Professionals  by Global Gurus, and recognized by Thinkers50 as a World Leader in Coaching.

Achieve your full leadership potential.
As a former Fortune 100 senior executive, Harvard MBA, and with almost two decades of experience coaching executives from across the globe, Brenda Bence understands firsthand the challenges faced by leaders today.
Having provided individualized coaching to over 1,000 executives from 60 nationalities and more than 70 industries, Brenda is known for her productive and insightful coaching approaches and her natural ability to connect and build rapport with clients. That combination is what allows Brenda's clients to quickly drill down to the crux of their issues so that they can achieve long-lasting, positive changes in behavior and realize their full leadership potential.
Working both with self-leaders and leaders of others, Brenda shares her story: "Based on my own experience as a senior-level corporate executive, I started my coaching business founded on what I knew to be the truth about high-level jobs: it really is lonely at the top. That old adage holds true, so I wanted to assure company leaders that they could have the support and guidance, and the flexible coaching approach they needed, to achieve what they want. No matter where you are in an organization, you shouldn't have to face challenges and an uncertain future alone."
Coaching with Brenda has been called "one of the smartest investments you can make in your career." Brenda's non-judgmental approach helps clients navigate the challenges of the day-to-day workplace while staying future-focused. The result? Her executive clients become the leaders they've always wanted to be—the kind of leader others want to follow.
Each coaching session is all about YOU™.
From the very first session as your coach, Brenda will walk you through an in-depth assessment of your aspirations, goals, and the current challenges you face and establish a customized plan for you to reach your objectives.
As a Certified Executive Leadership Coach, Brenda offers just the right mixture of inquiry, guidance, and "push-back" to help you see situations more clearly, so that you are spurred on to reach your defined goals.
Brenda's clients regularly share that her coaching has equipped them with the sustainable mindset and skills needed to adapt to the challenges and rapid changes taking place in the world today, and that they feel ready to face those challenges with customized strategies, resilience, and confidence.

Sample of Executive Coaching Services provided by Brenda:
Executive Leadership Development
C-Suite Peak Performance Coaching
CEO / CXO Succession Coaching
Hi-Potential Leadership Development
New Position Transition Coaching for Senior Leaders
Next-Level Preparation for Senior Leaders
Executive Leadership Brand Development
Sounding-Board Coaching for Senior Leaders
Your first coaching session is complimentary, whether in-person or remote.
Brenda offers all potential coaching clients a first "Trial Session" which is just that – a chance for you to experience Brenda's coaching style and to explore how you and Brenda might work together.
Using up-to-date technology, Brenda regularly coaches executives all across the globe. So even if you and Brenda are not in the same location, you can still achieve the same powerful outcomes through virtual coaching.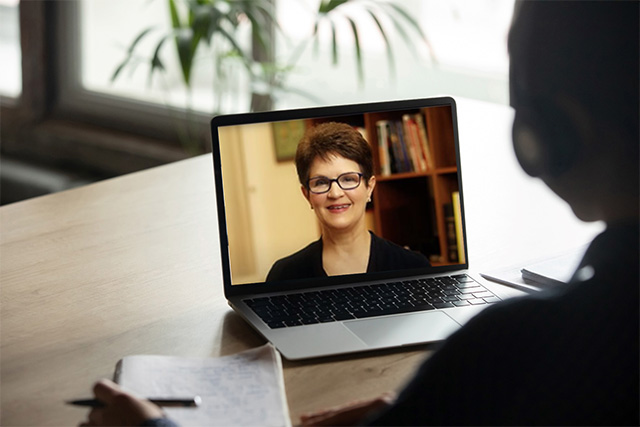 Sample of Success Stories from Brenda's Clients
"I can honestly say coaching with Brenda has been the best and most beneficial life experience both from a professional and personal point of view. Brenda has been able to help me make subtle but important adjustments that have completely transformed me as an individual, as a leader and as a manager. Thanks, Brenda. It has been a life changer."
"From the first meeting until the very end of our coaching program, Brenda did not fail to deliver. Contagiously positive, highly intuitive, not afraid to ask the difficult questions, and generous with her time, Brenda provided the perfect support to me as I worked through an important transition in my career. The time I spent working with Brenda far exceeded my initial expectations."
"As a coach, Brenda was candid, direct, insightful and encouraging, making things very practical to apply daily. I ended up with better and faster results than I expected, and I am committed to sustaining the change!"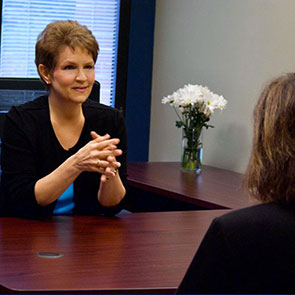 Top reasons to hire Brenda as an Executive Coach
Brenda has 20 years of experience coaching across all walks of life, including corporate / C-Suite executives, celebrities, billionaires, government leaders, and start-up entrepreneurs.
She has coached over 1,000 leaders and influencers from more than 60 nationalities and 70 industries
Designated by Thinkers50 as a World Leader in Coaching and consistently ranked by Global Gurus as one of the World's Top 10 Coaching Professionals.
Brenda has successfully coached executives across six continents, so she easily connects with clients from different cultures, nationalities, and backgrounds.
Brenda's coaching is just as effective via phone or video as in person, so your location is irrelevant.
Past clients refer new clients to Brenda at an exceptionally high rate, demonstrating that her coaching has been remarkably successful in helping leaders achieve greater success on the job and in life.
Contact Brenda today!
Schedule your risk-free Trial Session and learn how Brenda can help you achieve greater success in both your career and your life.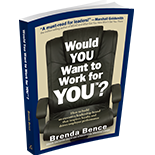 How to build an Executive Leadership Brand that inspires loyalty and drives employee performance. Learn More >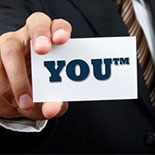 Sign up for Brenda's newsletter, and receive her "Inspired Mindset" Toolbox with 7 powerful tips to help strengthen your mindset and build an inspiring brand. Learn More >